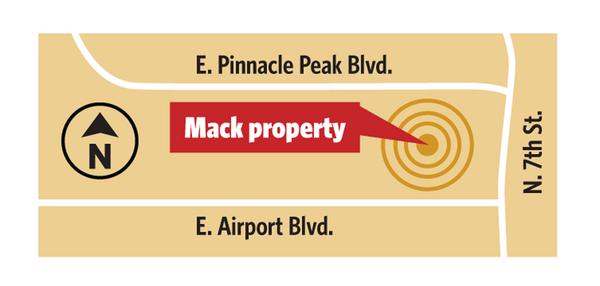 The Mack Company, a New Jersey-based real-estate development firm, has paid $2.7 million for 9.4 acres of land in far north Phoenix for a major light-industrial development called Mack Pinnacle.
The 169,000-square-foot project will be on the southwestern corner of Pinnacle Peak Road and Seventh Street, according to a statement released Monday from Jones Lang LaSalle, who represented the buyer.
Construction will begin this fall, and the project should be completed in May 2014, Jones Lang LaSalle spokeswoman Stacey Hershauer said.
Mack Pinnacle will include two buildings, one at 90,575 square feet and the second at 78,281 square feet.
Read more...
Construction of Mack Pinnacle in far north Phoenix begins soon