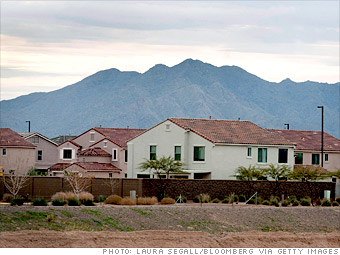 More than 100,000 houses stood vacant across metro Phoenix barely three years ago — roughly one of every 10. Today, it's more like one out of every 100.
Where have all the empty houses gone? Abandoned properties pockmarked virtually every neighborhood in the region in 2010, when the housing crisis peaked.
Many communities had dozens. These were the foreclosure houses, with the stark notices in the windows. Some were boarded up, with brown lawns or green pools. On the fringes of the metro area, brand-new houses sat empty — the result of a massive building boom gone bust. Rattled buyers had backed out of contracts, and hundreds of other new houses built on spec didn't sell.
Read more...
Metro Phoenix housing market's turnaround creates new issues